We are committed to delivering the highest quality products and exceptional service to our clients. Whether you are a new or established shop in the industry, we have everything you need to create amazing baked goods that will leave your customers wanting more.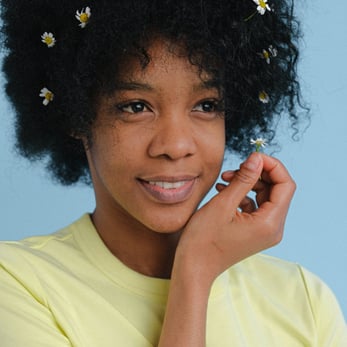 Orillet.servicesjh@gmail.com
Legacy mixer, Bench model, 12 quart (11 liter) capacity
3-speed gearbox:
1. gear 107 rpm
2. gear 198 rpm
3. gear 365 rpm and stir speed 59 rpm- 1 bowl (20 quart / 19 litre), stainless steel - 1 "B" flat beater, aluminium
- 1 "ED" dough hook, aluminium
- 1 "D" wire whip with stainless steel wires
Ingredient chute, stainless steel
Semi Automatic Dough Divider Rounder
Dough Dividing Range - 30-100 Pcs
Dimension - 680*730*2050mm
Capacity - 30 Pcs
Design Type - Standard
Automation Grade - Semi-Automatic
Voltage - 380V
Power - 0.75 Kw
Power Source - Electric
Rounding Range - 30-100g
Certification - ISO, CE
Bowl Volume - 50 KgSize/Dimension - 610*960*1250mmI Weight - 280 KG
Warranty - 1 Year
Used for Making - Bread, Biscuit/Cookies
Power Source - Electric
Accesories/Attachments - Petal Mixer, J Mixer, WhipperMotor
Power - (in HP)> 3 HPMixing Speed - 100-300 RPM
Capacity - 50 Kg
Bowl Type - Fixed BowlMaterial - Stainless Steel
Usage/Application - Hotel & Restaurant
Automation Grade - Automatic
Model : HM-50T
Power : 3.5 KW
Voltage : 380V
Weight : 280 KG
Capacity:50kg dough or 30kg flour
Hook speed:slow 135 fast 270rpm
Distinguished and artistic in design , firm. Durable, low rate of malfunction;
High-power, low noise, digital control panel, easy to operate
Unchanging blender, considerable rotating speed, short mixing time with excellent kneading result, strong elasticity
Capacity - 9 TRAYS (16/24") Type - Automatic
Usage/Application - ALL BAKERY
Type - GAS DECK OVEN
Baking Capacity - 9 TRAYS
Power Source - Gas
No Of Deck - 3
Weight - 690
Gas 3 deck 9 trays Deck Oven:-
1) Front material: Stainless steel.
2) Back side material: Poder Coated body.
3) High quality timer and temperature control.
4) Gas burner manufactured experience over 21 years.
5) Small windows gass, ensure the good heat preservation.
6) High radiation aluminum plate in the Chamber.
7) Plastic handle.
8) Stone button is optional.
Single deck two tray gas oven
Type - Automatic
Baking Capacity - 1 Tray 16*24 inches
Capacity - 1/2 Tray 16*24 inches
Number Of Decks - One
Application - Cakes
Usage - Biscuit,Cake, Pizza,Breads,Muffins Etc.
Power Source - Electric, Gas
ORILLET is a leading importer and supplier for all types of bakery equipment, Gas Oven, Baking Oven, Biscuit Oven, bakery oven, Bread Oven.
Product Features:
1.Burner-tube warranty 6 years,
full S.S. Burner Pipe
2. Inside & Outside material: SS thickness 0.8mm
3.Bottom plate more than 2.0mm
4. Heating fast, 10 minutes up to 200 degree
5.With over temperature protected function
6.Chamber side using aluminum coating plate
Voltage: 220V/50HZ,
Consumption: 75w/h
Dimension:1750*965*710mm
Specification:1-Deck 1/2/3-Tray
Tray size: 600*400mm
Temperature: chamnber tempt-350ºC
STAINLESS STEEL PROOFER WITH HUMIDIFIER

Capacity - 2 Trays
Usage/Application - Bakery
Number Of Decks - Single
Power Consumption - 6.3 Kwt
Total Weight - 158Kgs.
Voltage - 220V/380V
Tray Size - 16x24 Inches
Frequency - 50 Hz.
Phase - Single or Three phase
Temperature - 0-400 Digree
Controlling Mode - Digital
Deck Size - 34x25 Inches
Heating Element - Infra Heating Tubes (Sweden 10 Years warranty)
Number Of Trays - Two
Warranty - One Year
Product Name: Stainless Steel Single Door Proofer With Humidifier (1DPF-16)
Stainless Steel body construction.
With operating range: 30 - 60°C.
With humidity controller.
With clear tempered glass for internally coordination.
Easy to operate.

Usage/Application - Bakery
Power Source - Electric
Operating Phase - Three
Warranty - 1 Year
Machine Body Material - Stainless Steel
Country of Origin - Made in India
Orillet is a trusted supplier of high-quality cakes and bakery-making items, catering to new and established shops in the industry. With over three years of experience, we take pride in delivering exceptional service and products that are perfect for any bakery. Our mission is to provide our customers with the best possible experience and help them succeed in their business.
We would love to hear from you! Contact us with any questions or comments.
Orillet.servicesjh@gmail.com
Copyright © 2023, Orillet Commercial Services , All rights reserved.